Highlights 5th – 9th November 2018
User Satistfaction Survey: take just 1 min to let us know how you found our service
#EUelections2019 are coming up!
Can you vote?
What if you're living in another EU country?
Where should you register?
All you need to know about next European elections!
https://www.thistimeimvoting.e
EURES: Where do you want to travel in the EU? Share your story for the chance to win free tickets to go anywhere in the EU! #EUmovers
Banks in the EU will have to better inform you about the fees of your bank accounts. More transparency and clearer on fees, easier for you to get an overview of the fees, easier to compare different offers.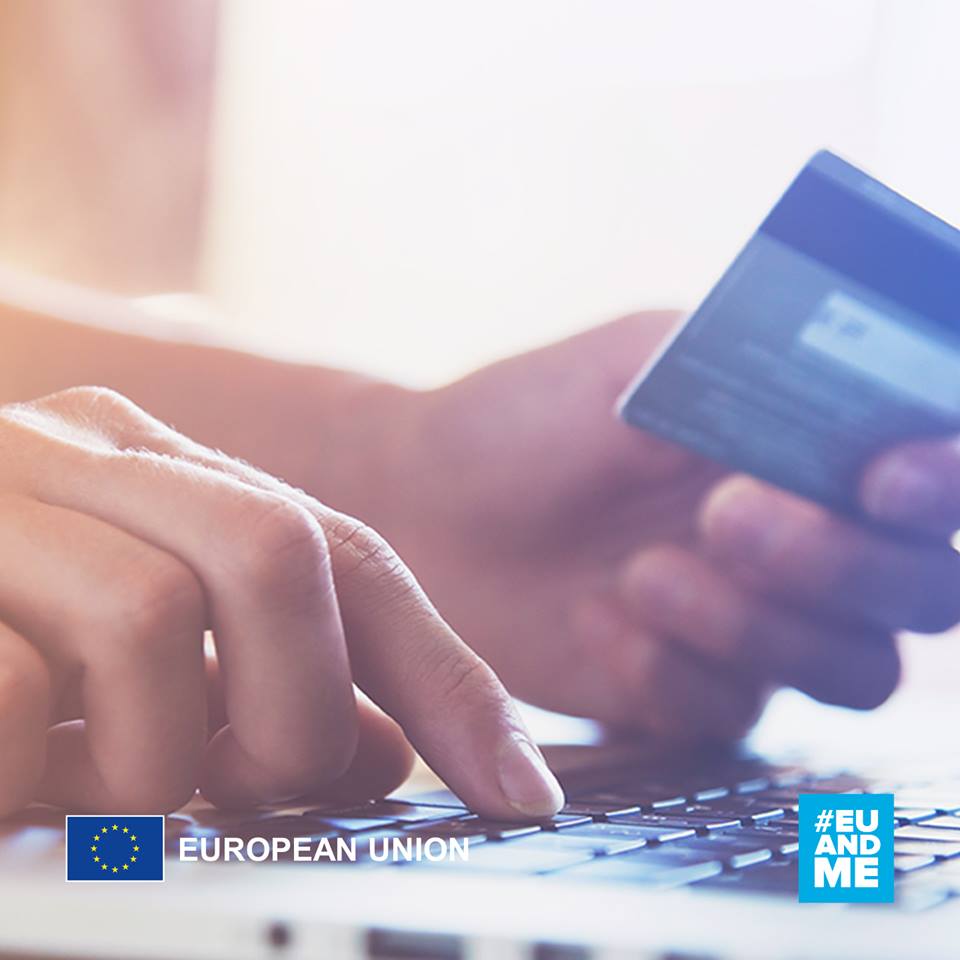 €125 m is available to projects developing renewable energy technologies & bringing them to the market. Don't miss this H2020Energy funding opportunity! Apply by 11 Dec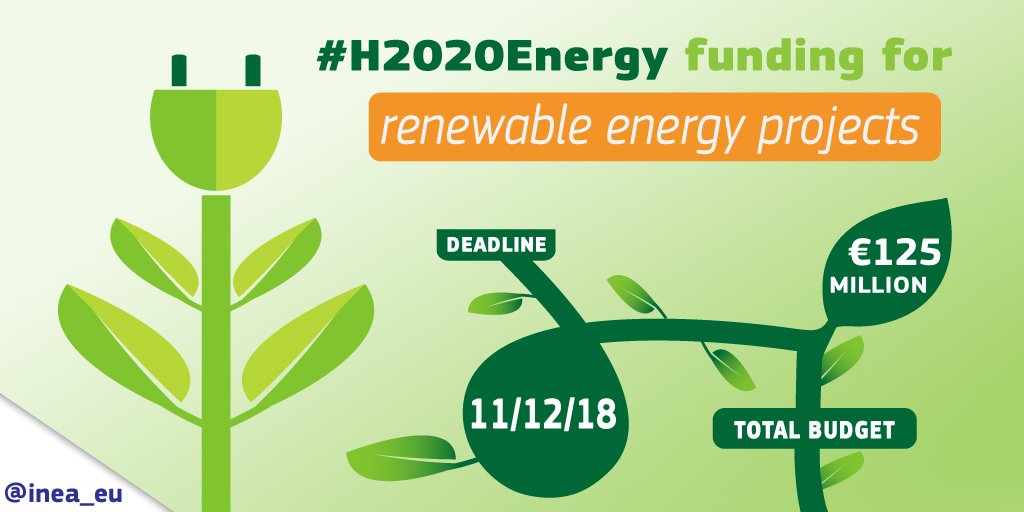 #EqualPayDay
Marks the moment when women symbolically stop getting paid compared to male colleagues, with 16% of the working year remaining.
We need to close the #GenderPayGap
Women in the European Union still earn on average 16.2% less than men. This year, the EU Equal Pay Day falls on 3 November. It marks the moment when women symbolically stop getting paid compared to their male colleagues, with 16% of the working year remaining.
Ahead of this day, First Vice-President Frans Timmermans, Commissioner Marianne Thyssen and Commissioner Věra Jourová said:
"Women and men are equal. This is one of the EU's founding values. But women still effectively work for two months unpaid each year, compared to their male colleagues. We cannot accept this situation any longer.
Women in Europe earn 16.2% less than men. This gender pay gap is not only unfair in principle, but also in practice. It puts women in precarious situations during their careers, and even more so after they retire, with a gender pension gap of 36.6%.
http://europa.eu/rapid/press-release_STATEMENT-18-6184_en.htm
DiscoverEU Competition
12,000 additional free tickets will be available for 18-year-olds to travel around Europe between April 15 and October 31 2019! Get ready, second round of applications starts on 29 November!
http://europa.eu/rapid/press-release_IP-18-6109_en.htm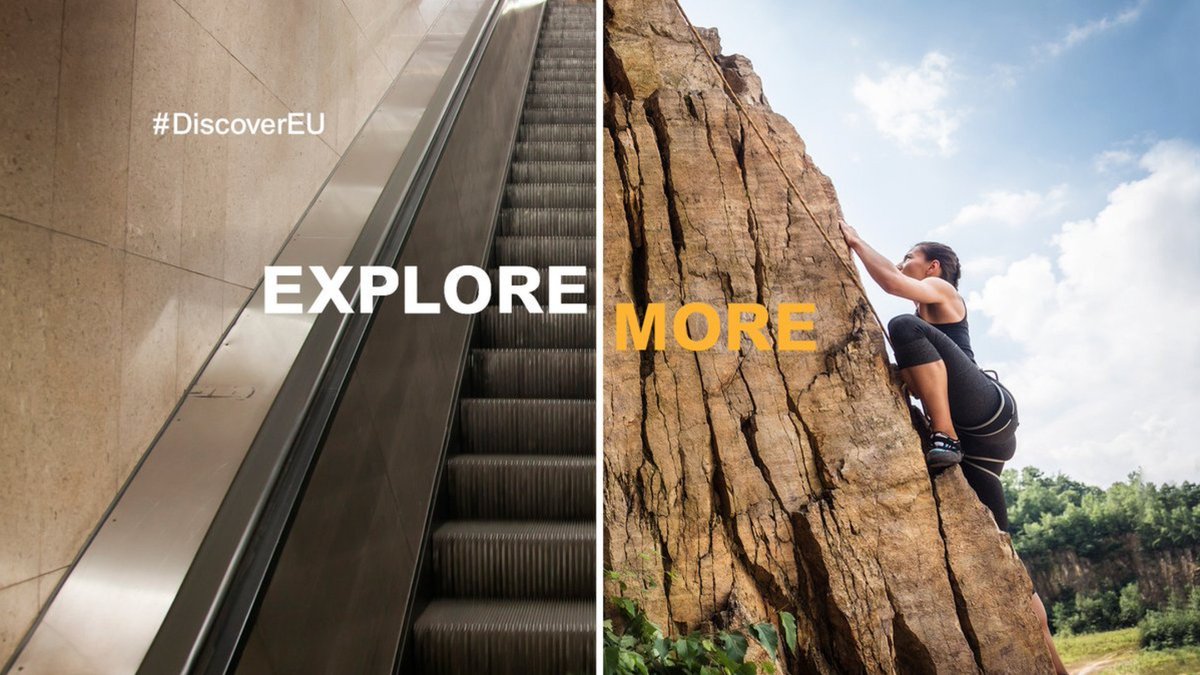 Erasmus+ Funding deadlines
Application deadlines for 2019, along with the latest version of the Programme Guide, have been published by the European Commission.
The European Commission publishes a Call for Proposals each year – this provides high-level details on programme eligibility, award criteria, budgets and application deadlines so that you can apply for funding for your projects.
In 2018, the EU will celebrate our diverse cultural heritage across Europe at EU, national, regional and local level, encouraging people to discover and engage with our cultural heritage, and to reinforce a sense of belonging to a common European space. Find out about events around Europe
https://www.erasmusplus.org.uk/funding-deadlineshttps://www.erasmusplus.org.uk/funding-deadlines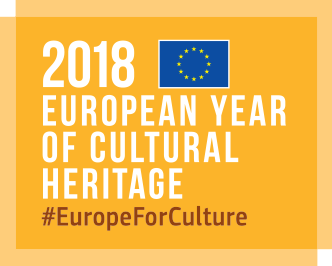 Highlights 22nd – 31st October 2018
€9.2 billion investment in first ever digital programme
he European Commission is proposing to create the first ever Digital Europe programme and invest €9.2 billion to align the next long-term EU budget 2021-2027 with increasing digital challenges.
With the Digital Single Market strategy we have established a regulatory framework that is fit for the digital age. This needs to be matched with equally ambitious funding and investments in the Digital Europe programme for increasing EU's international competitiveness as well as developing and reinforcing Europe's strategic digital capacities. These key capacities concern high-performance computing, artificial intelligence, cybersecurity and advanced digital skills and ensuring their wide use and accessibility across the economy and society by businesses and the public sector alike. More…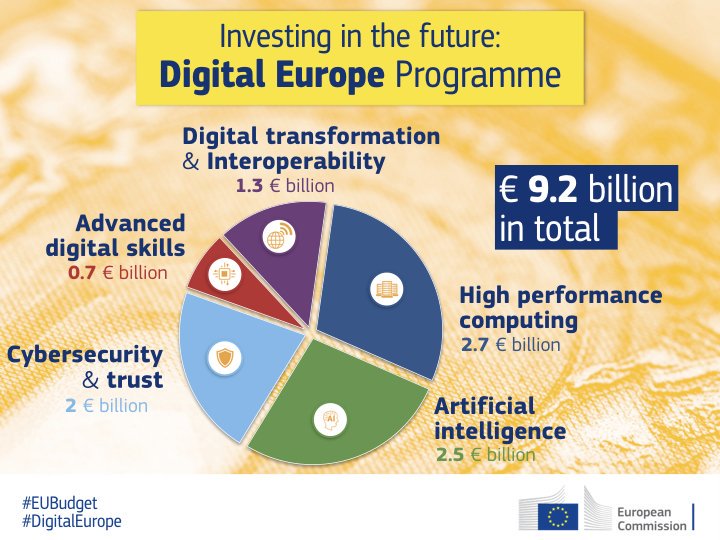 The amount of #plastic produced from 2000 – 2010 exceeds the amount produced during the entire last century.
Council backs Commission's plans to invest €1 billion in world-class European supercomputers
The Council of Ministers officially backed the Commission's plans to invest jointly with the Member States in building a world-class European supercomputing infrastructure.
Supercomputers are needed to process ever larger amounts of data. They bring benefits to society in many areas, from health care and renewable energy to car safety and cybersecurity. Today, the Competitiveness Council adopted a Regulation to establish the European High Performance Computing (EuroHPC) Joint Undertaking – a new legal and funding structure, which will pool resources from 25 European countries, build supercomputing and data infrastructure, and support research and innovation in the field involving scientists, businesses and industry. This structure will give European public and private users better access to supercomputing which is essential to support competitiveness and innovation. More…
Take better control of your #PersonalData on the Internet with the EU's General Data Protection Regulation #GDPR.
See how it helps you. More…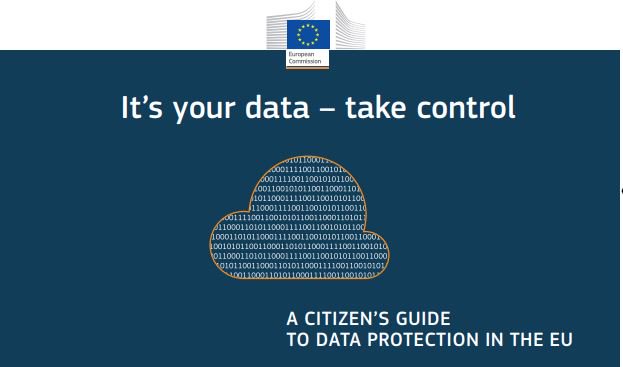 Highlights 15th – 19th October 2018
We can make a difference by reducing our carbon footprint
By taking small steps at home, you can save energy and money and help to protect the climate by reducing your emissions.
Households generate roughly a quarter of all direct CO2 emissions produced in the EU today. And did you know that three-quarters of the energy used by homes across the EU is for heating and cooling? Find tips for home, work, on th emove, shopping, eating and for water.
Global demand for seafood is growing!
Global seafood consumption has more than doubled in the past 50 years, to over 20 kg per capita per year in 2014.
As demand for seafood rises, the sustainability of fish stock becomes an ever more pressing issue. Net importing nations must consider the sustainability of their trading partners' fishing practices, not just their domestic ones
New analysis on international supply chains makes the case for international collaboration on long-term sustainability of all seafood production. More...
Developing a taste for high-protein plants
An EU-funded project is investigating protein-rich crops in Europe as attractive alternatives to meat – a means to reduce the environmental impact of livestock on the planet and provide farmers with a new source of income.
Meat production consumes a huge amount of energy and accounts for almost 15 % of all man-made greenhouse gas emissions. Furthermore, as the world's population continues to grow, experts say our present appetite for meat is not sustainable.
"If we can curb an increase in meat consumption through this project, by having more people eating plant-based protein, it would be good both for the health of people and that of the environment," says the project spokesperson Raymond Gemen of the European Food Information Council (EUFIC), in Belgium. More…
Highlights 8th – 13th October 2018
Quality food and drink across Europe
European food and drink reflect the continent's cultural diversity and rich lands. EU geographical indication schemes protect specific know how, traditions and agro-environmental conditions.
Geographical indications include protected geographical indications (PGI) and protected designation of origins (PDO). These schemes guarantee that the product is from a specific region and follows a particular traditional production process.
For PDOs, the raw ingredients need to come from the region of origin where all steps of production need to take place. As for PGIs, at least one of the stages of production, processing or preparation takes place in the region. More…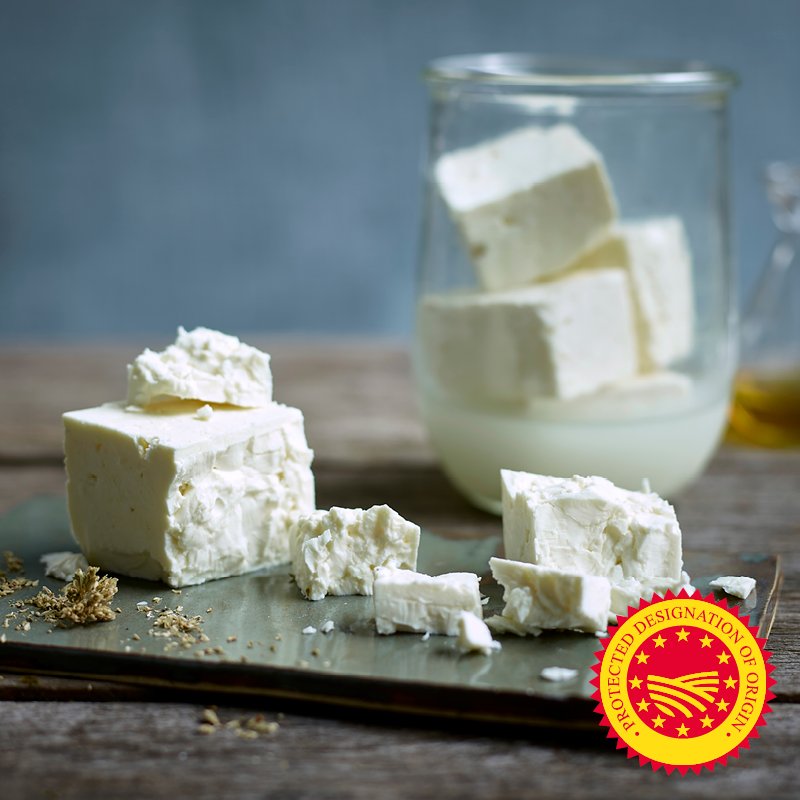 Cross-border digital identification for EU countries:
Major step for a trusted Digital Single Market
As of 29 September, the EU-wide legislation on the electronic identification (eIDAS Regulation) will enter into force enabling cross-border recognition of the electronic ID and allowing citizens and business to share their identity data when necessary. People will be able to use their electronic ID (eID) such as ID cards, driver licenses, bank cards and fill tax returns online, access medical records and online public services across the EU. More…
Natura 2000
In a nutshell
Stretching over 18 % of the EU's land area and almost 6 % of its marine territory, it is the largest coordinated network of protected areas in the world. It offers a haven to Europe's most valuable and threatened species and habitats.
In practice
Natura 2000 is a network of core breeding and resting sites for rare and threatened species, and some rare natural habitat types which are protected in their own right. It stretches across all 28 EU countries, both on land and at sea. The aim of the network is to ensure the long-term survival of Europe's most valuable and threatened species and habitats, listed under both the Birds Directive and the Habitats Directive. More…
Highlights 1st – 5th October 2018
Eurodesk Time to Move 2018
ETime to Move is a collection of events for young people organised during October. These activities will introduce you to the hundreds of possibilities through which you can go abroad and take part in an international project, explore Europe or gain experience you need for your future. All the activities are run by Eurodesk information experts, always ready to have a discussion and help you find the international project most suitable for your needs. Volunteering in another country for a few months? School exchange for a semester? Internships abroad? We have you covered. Find out more
Think you can master the art of debating?
Sign up for the #ErasmusPlus #VirtualExchange Debate Team Leader Training and get ready to join the online debate programme!
The team leader training programme provides participants with an understanding of the Virtual Exchange methodology while also drawing on the vast experience of debate in the region.
The aim of the Debate Team Leader Training is to support in the development of debate clubs and specifically our online debate programme. In order to take part in the online debate programme it is expected that at least one team leader is trained prior to the debate event taking place.
Once team leader training is completed, team leaders will have access to resources containing materials to support the development of their debate club and how to participate in the online debates. These high quality materials are adapted from those used in the Young Med Voices programme and have been validated through many years of use.
Sessions will be run in July – December 2018. If you are interested in getting involved please fill out our expression of interest and we will be in touch.
Erasmus+ in the UK
Since 2014, €676.8m has been awarded to 4,796 projects – take a look at the factsheets for England, Scotland,Wales and #Northern Ireland.
New figures, published this week by the UK National Agency, show that €168 million has been awarded to 932 projects so far this year, bringing the overall total handed out to almost €677m since the current initiative started in 2014.
Almost 4,800 projects have now been funded across the schools, higher education, adult education, vocational education and training and youth sectors with the latest statistics also revealing that, between 2014 and 2017, Erasmus+ funded more than 128,000 opportunities for overseas placements for volunteers, learners and educators, amounting to more than 10.7 million days abroad.
Passionate about languages?
Born in 2001 & a secondary school student in the EU?
Your school can now sign up for the #JuvenesTranslatores contest 2018! This year's theme: #CulturalHeritage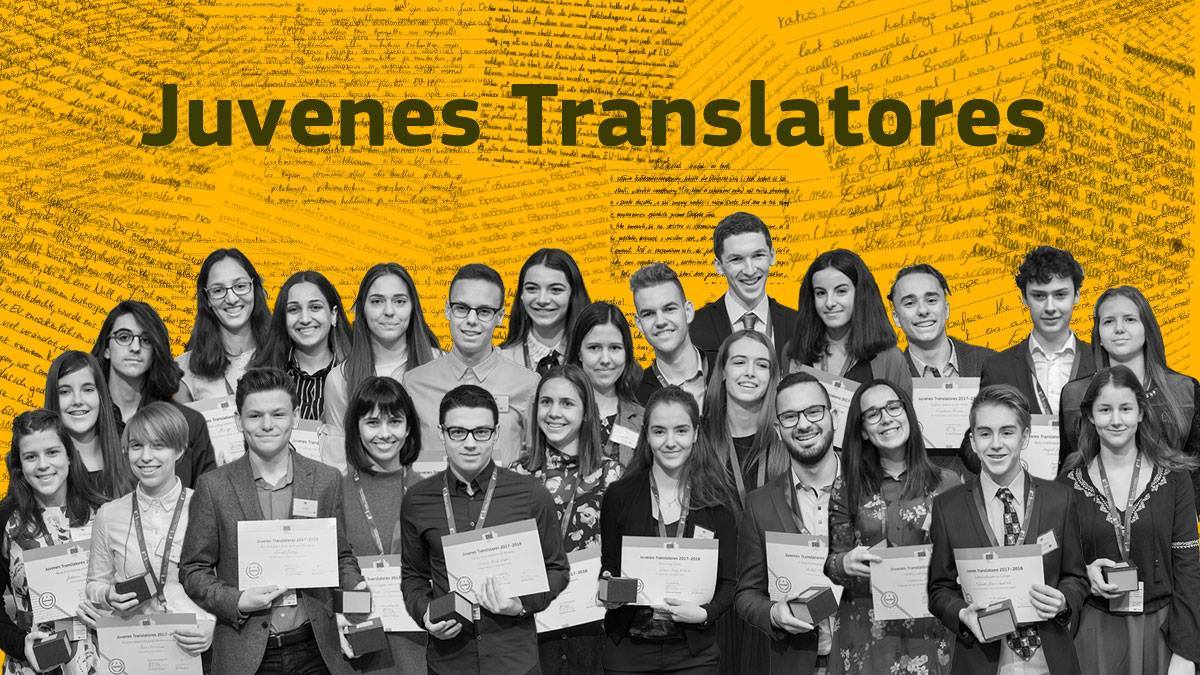 Highlights 24th – 28th September 2018
EU Langauge Day!
Celebrating EU languages in schools this week, running workshops on how languages are important for every part of life in schools Tyrone, FermanagDerry/ Londonderry.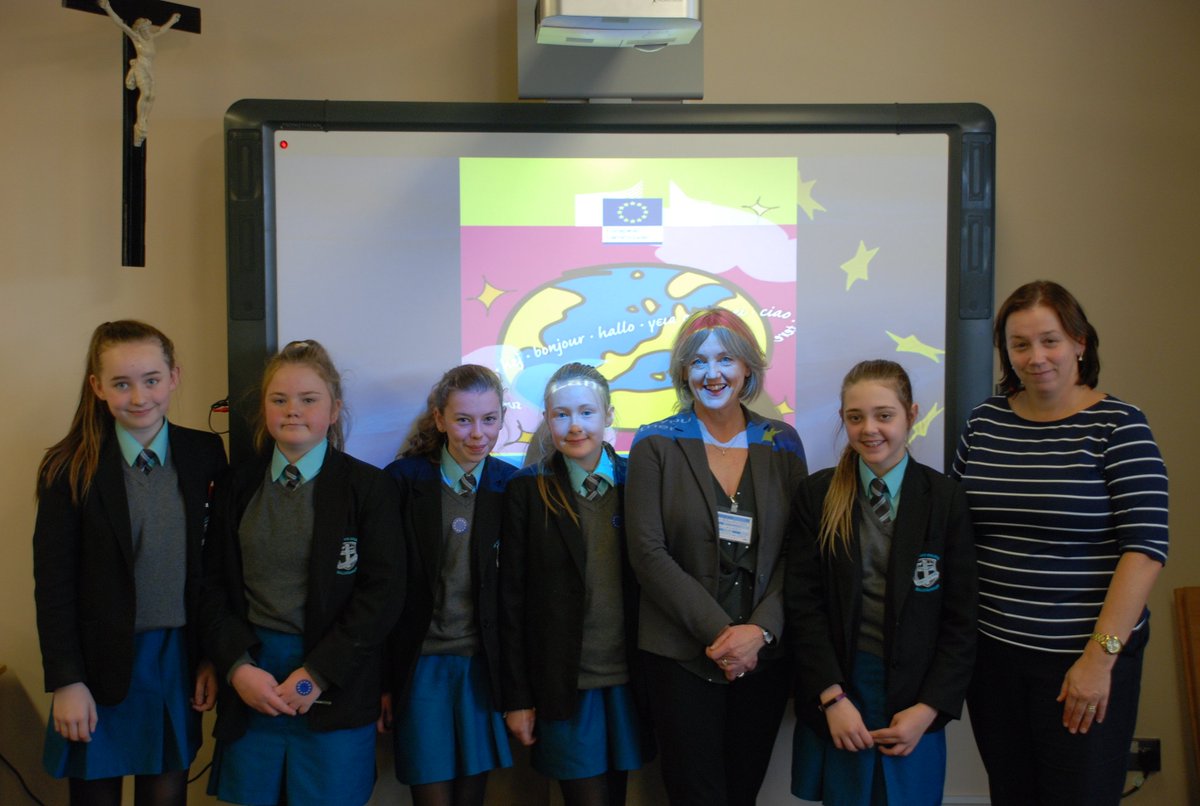 Highlights 17th – 21st September 2018
EUROPEAN DAY OF LANGUAGES!
26 September each year is the day the EU celebrates the diversty of langauges among its member states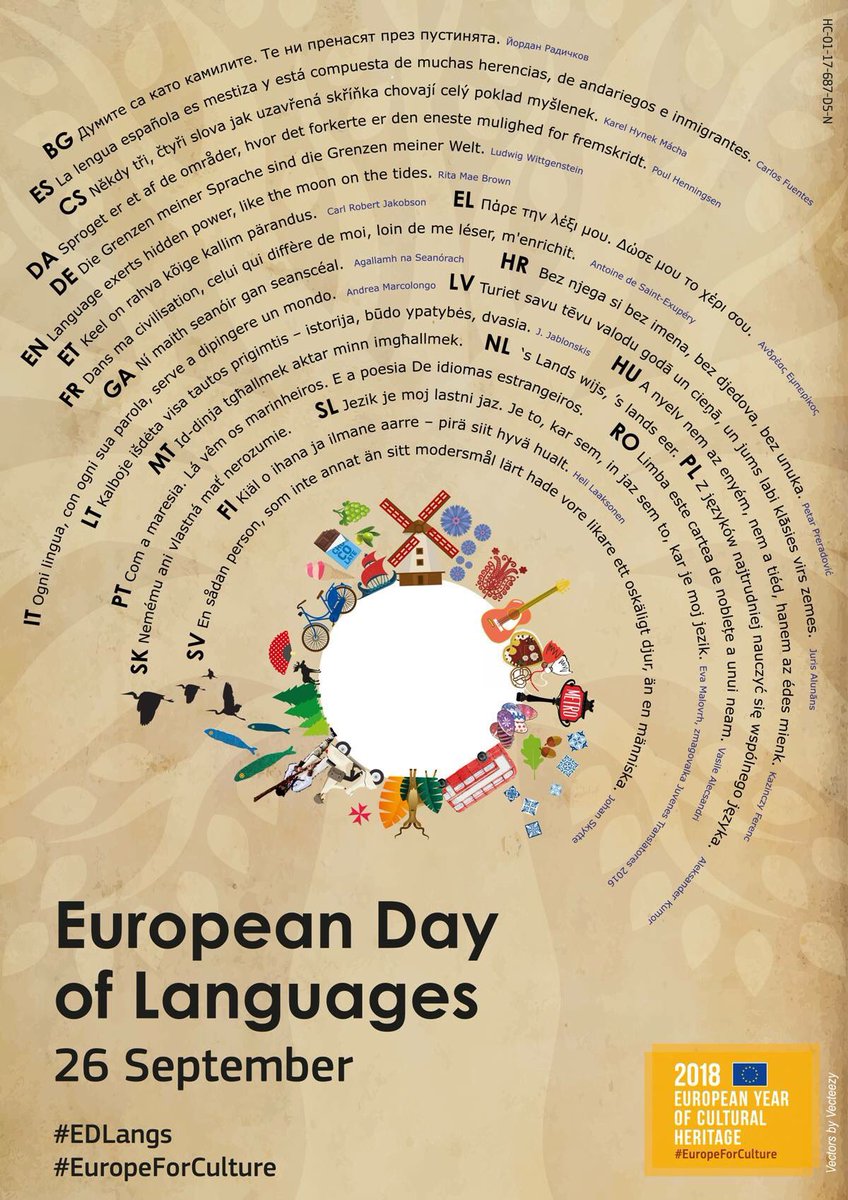 EU Solidarity Corps regulation has just been adopted EUCouncil! This legal framework will let young people volunteer & work in beneficial projects across Europe. Learn more https://t.co/VFX0dHN39C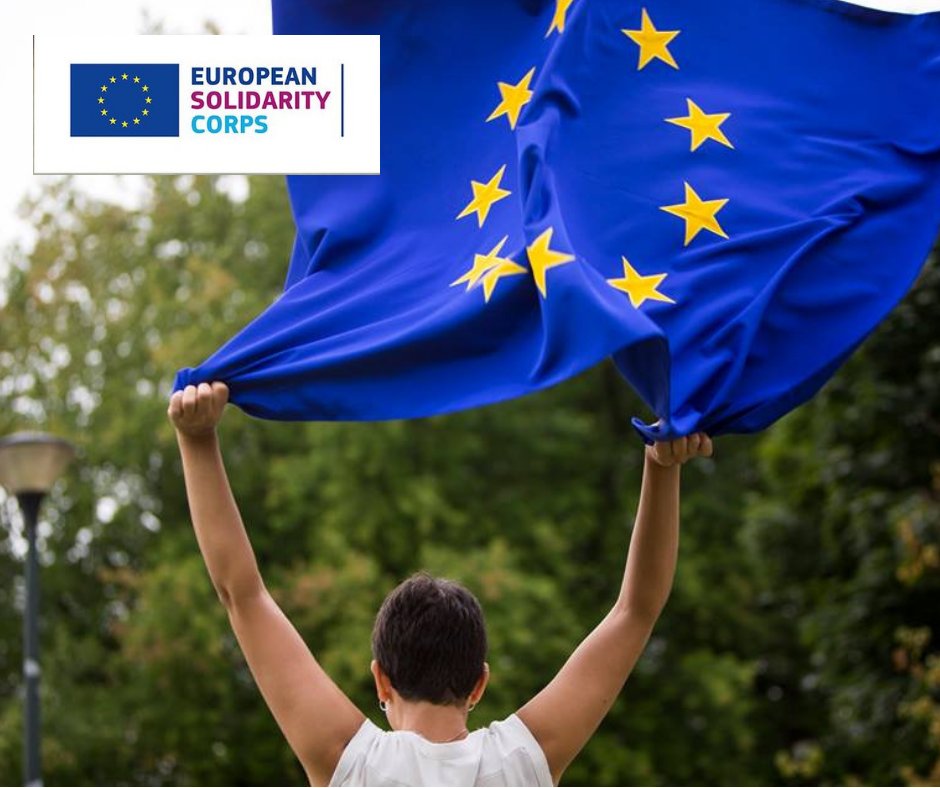 Bristol was ranked the best place to live in UK
One City approach is a paradigm-shift in city governance to harness the collective power in tackling challenges like health, affordable housing and sustainable growth. It works – in 2017, Bristol was ranked the best place to live in UK #iCapitalAwards2018 finalist
Highlights 10th – 14th September 2018
Stand Out in a Global Market – Birmingham and Leeds
Inspiring young people to kick-start their careers by gaining experience abroad, Stand Out in a Global Market is a collaboration between Euroguidance UK and Eurodesk UK. Free events for 16 to 18-year-olds are happening in Birmingham and Leeds. Schools, colleges, youth groups and training providers are invited to join us with a group of up to 10 young people to find out about the range of international opportunities and get peer-to-peer advice.
https://www.eurodesk.org.uk/get-ahead-labour-market-going-abroad
Time to Move T-shirt Contest
The Time to Move T-shirt contest returns in 2018! If you are at least 13 years old and not more than 30, design a Time to Move themed T-shirt that best represents the spirit of the campaign, share it with us and have a chance to travel around Europe on train!
Choose any technique you think would look good on a T-shirt. Take a photo, create an illustration digitally, draw by hand on paper or use only text, you can compete with any creation. To enter the contest, add some basic information about yourself, upload your creation as an image and write a title.
https://www.facebook.com/Eurodesk/app/1432768656951037/
It's Time to Move!
For Eurodesk, October is the month when we focus on the wealth of international opportunities for young people from studying and, volunteering, to travel and traineeships. This year m
arks the fifth edition of the Eurodesk network's flagship campaign 'Time to Move' and we are expecting to reach 1,000 online and offline events throughout October in 35 countries.
Find events: https://timetomove.eurodesk.eu/#activities!loading
Book a Solicitor for advice on your citiznes rights
If you and other EU citizens in the UK have similar questions about your citizensrights andbrexit you can book an info session with an immigration lawyer (for free) across the UK. More info & booking form 👉 http://www.EUrights.uk
Highlights 3rd – 7th September 2018
Summaries of EU Legislation
The Summaries of EU legislation inform on the main aspects of the European legislation, policies and activities in a clear, easy-to-read and concise way. These Summaries are intended for a general, non-specialized audience and cover 32 topics corresponding to the activities of the European Union. More…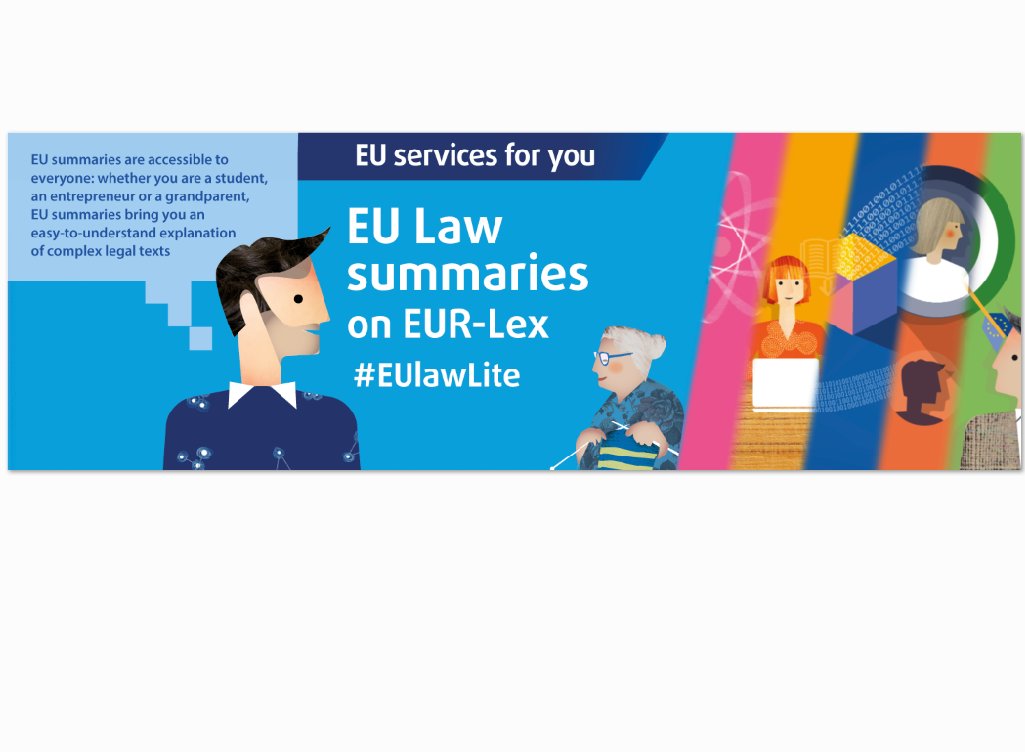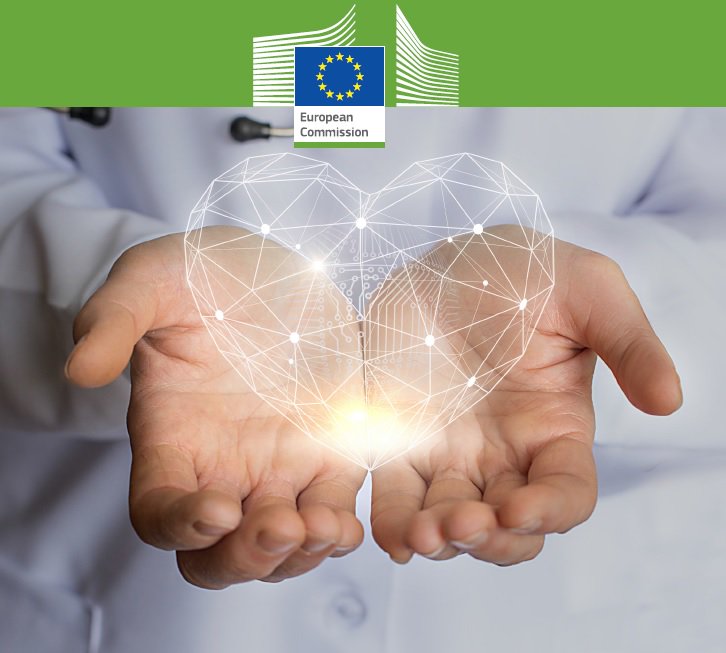 Lactose intolerant or any other food allergy?
If you're worried about what's in the food you're buying, you can trust the special EU labels, as they list all of the allergens! More…
The European Solidarity Corps
Why not join the EUSolidarityCorps – the EU initiative that creates opportunities for young people aged 18-30 to volunteer or work in projects that benefit communities across Europe?
The European Solidarity Corps the new European Union initiative which creates opportunities for young people to volunteer or work in projects in their own country or abroad that benefit communities and people around Europe. More…
Highlights 27th – 31st August 2018
MY WORKING RIGHTS. MY LIFE
Thanks to the EU's efforts, all 240 million workers in Europe are given a minimum of 20 days off per year.
Work is important but so is relaxation. As an employee in the EU you are entitled to a minimum of four weeks paid leave. More…
The pioneering partnership of Supercomputing and Neuroscience in Europe
European research is progressing at a fast pace in the domains of brain science and supercomputing. As neuroscientists need more and more access to high-end computing capacities, a new partnership will deepen the links between the two fields, paving the way for novel insights into basic brain function and to new approaches to treating and diagnosing brain disorders. Interestingly, new findings in neuroscience promise in return technological advancements that will increase the versatility and performance of supercomputers. More…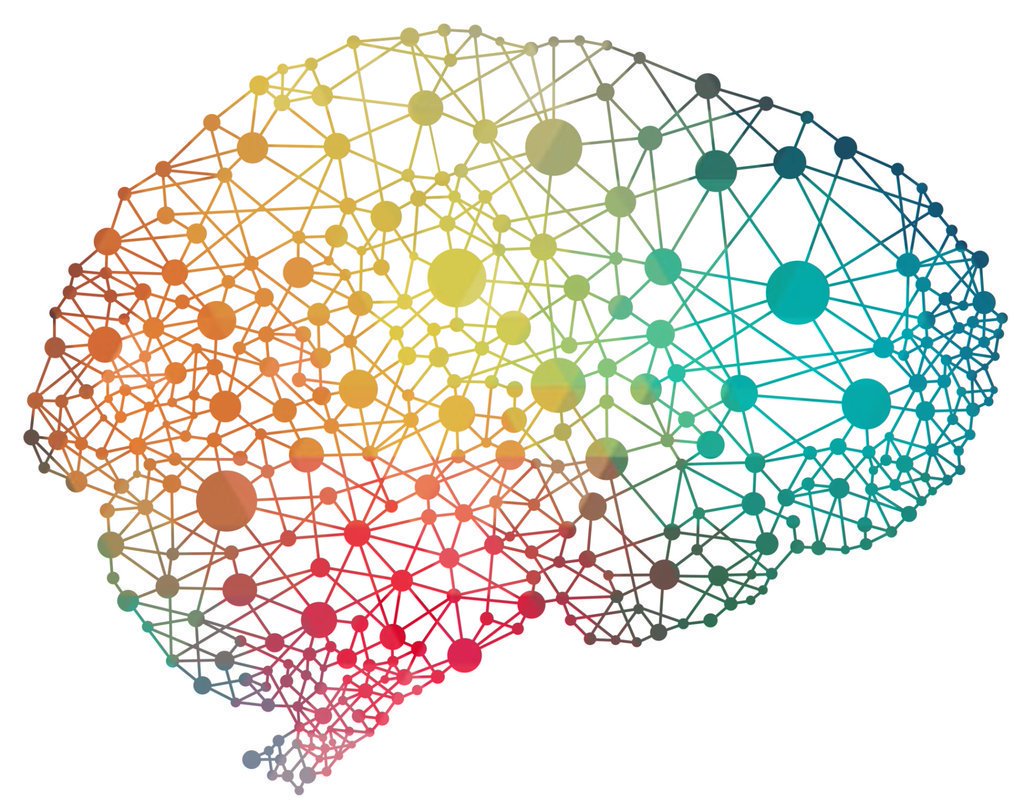 Bringing down barriers to unlock online opportunities
The internet and digital technologies are transforming our world. But existing barriers online mean citizens miss out on goods and services, internet companies and start-ups have their horizons limited, and businesses and governments cannot fully benefit from digital tools. It's time to make the EU's single market fit for the digital age – tearing down regulatory walls and moving from 28 national markets to a single one. This could contribute €415 billion per year to our economy and create hundreds of thousands of new jobs. More…
Started your own business recently and want to learn from an experienced entrepreneur?
Expand your horizons and get some hands-on experience from an established entrepreneur in another country with the @EYEProgramme.
If you've just started a business or intend to soon, you could qualify for the Erasmus for young entrepreneurs exchange scheme.
The scheme – which is partly funded by the EU – allows you to spend some time in another EU country working for, and learning from an experienced entrepreneur. Please note that this is an exchange scheme, not paid employment.
You can still apply even if you already started in business, as long as you have been running the business for less than 3 years at the time of application.
You must be over 18 years old and have been a resident in an EU country or a country that is part of the COSME agreement for the last 180 days. More…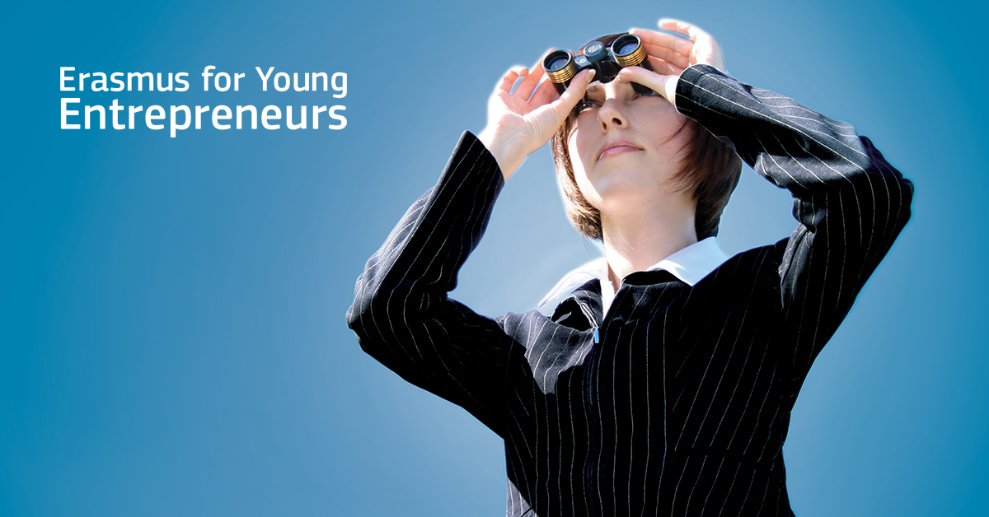 Highlights 20th – 24th August 2018
West Nile fever
Between 17 and 23 August 2018, EU Member States reported 136 human cases of West Nile fever: Italy (59), Greece (31), Romania (25), Hungary (19) and France (2). EU neighbouring countries reported 82 cases: Israel (49) and Serbia (33).
Human cases were reported for the first time from two areas in Romania and one area in Greece. All other human cases were reported from areas that have been affected during previous transmission seasons.
This week, 19 deaths were reported by Greece (7), Romania (5), Serbia (4) and Italy (3). More…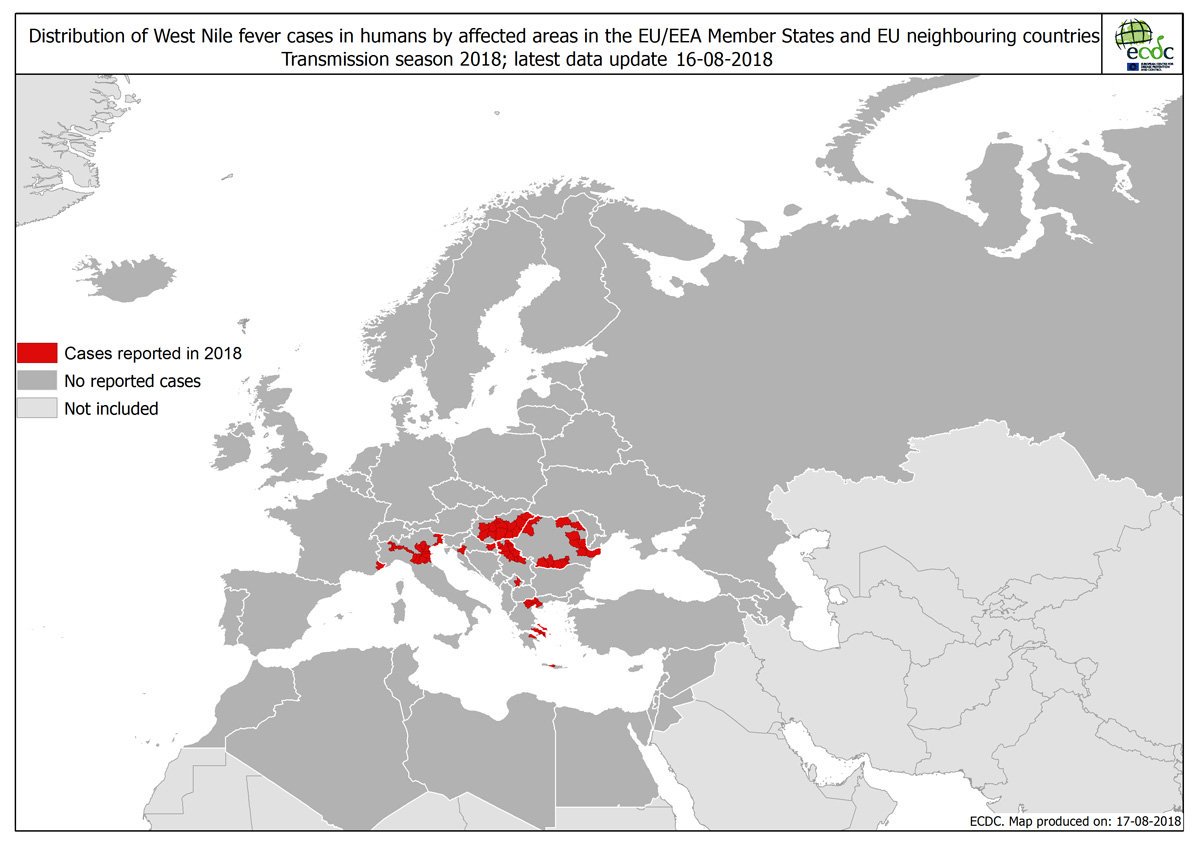 Practical guide to doing business in Europe
Your Europe portal has a new look and feel! Now the layout is clearer and it is much easier to find what you need. Have a look at inforamtion on taxation, selling abroad, human resources, finance and finding, environemnt, public contacts and more…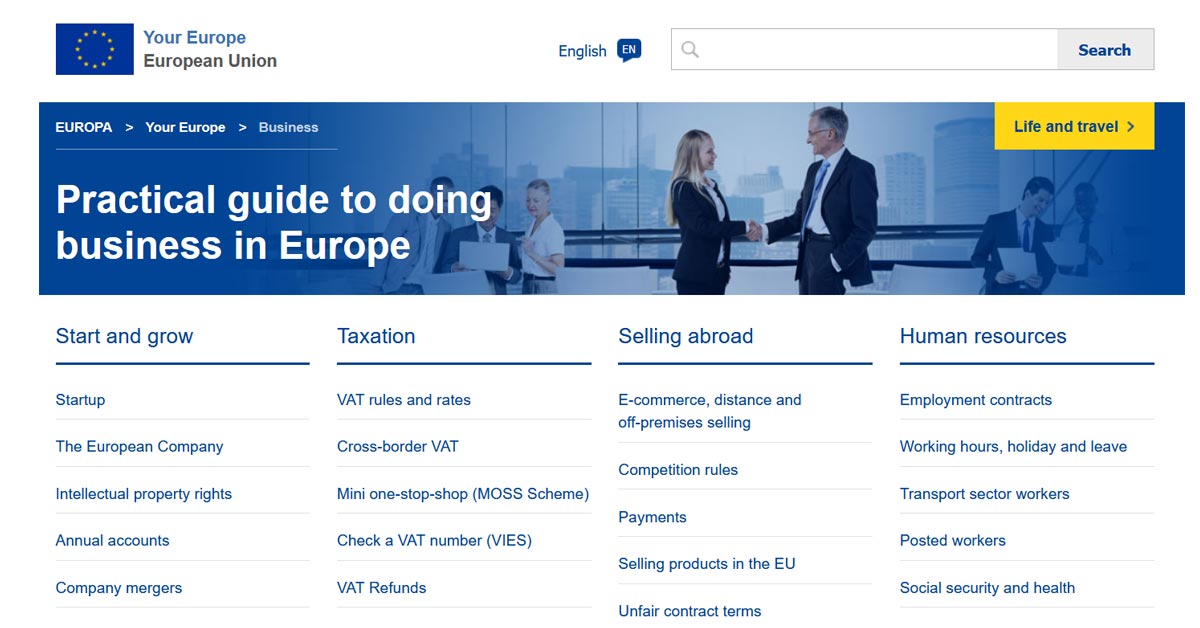 An integrated European Union policy for the Arctic
The Arctic is changing rapidly & it is our joint responsibility to protect its fragile environment for future generations whilst promoting the sustainable development of the region. The EU has developed an integrated policy on the Arctic. More…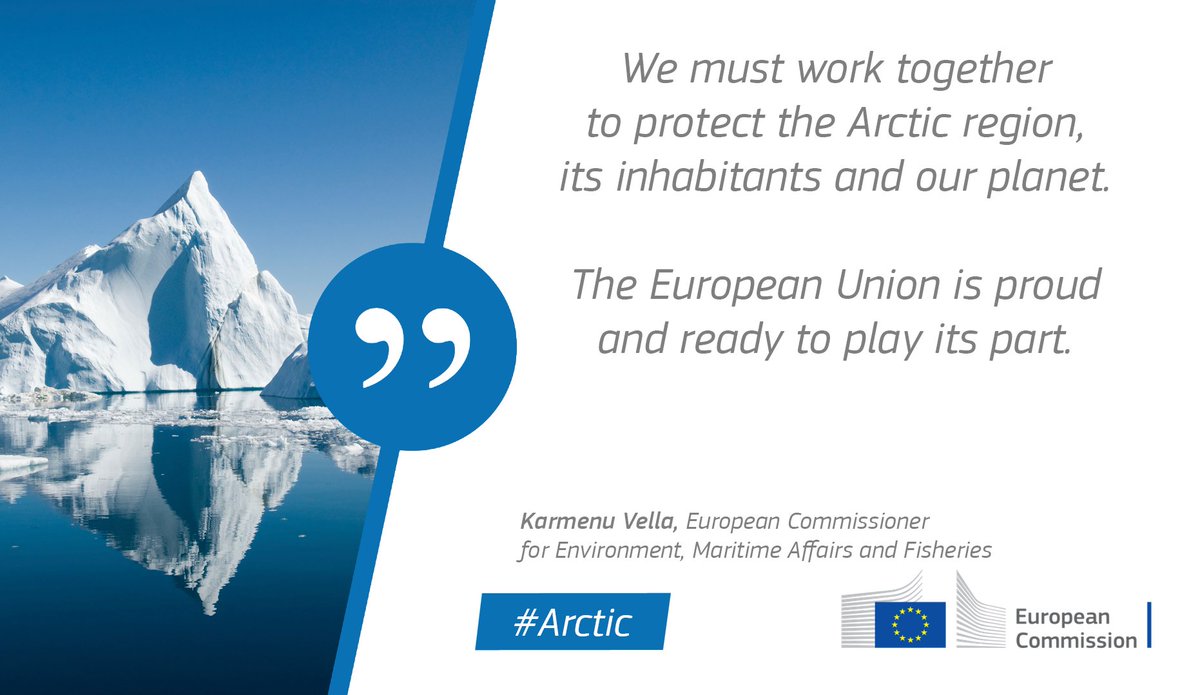 Strengthening Coaching with the Objective to Raise Equality
'Strengthening Coaching with the Objective to Raise Equality' (SCORE) is a European project supported by the Erasmus+ Programme, led by the European
Non-Governmental Sports Organisation (ENGSO), which promotes equal opportunities, namely gender equality in coaching, and focuses on increasing the number of employed and volunteer women coaches at all levels of sport, as well as enhancing knowledge on gender equality in coach education.The project is targeted at sports and coaching organisations at all levels, more specifically coaches, trainers, former athletes, volunteers and decision makers in the field of coaching.
Objectives
• To promote gender equality in coaching
• To promote the representation of employed and volunteer women coaches in the coaching workforce
• To increase the number of women coaches by creating tools to support women coaches to develop towards the coaching of high performance
• To include evidence-based information about gender and gender equality in coach education appropriate to all levels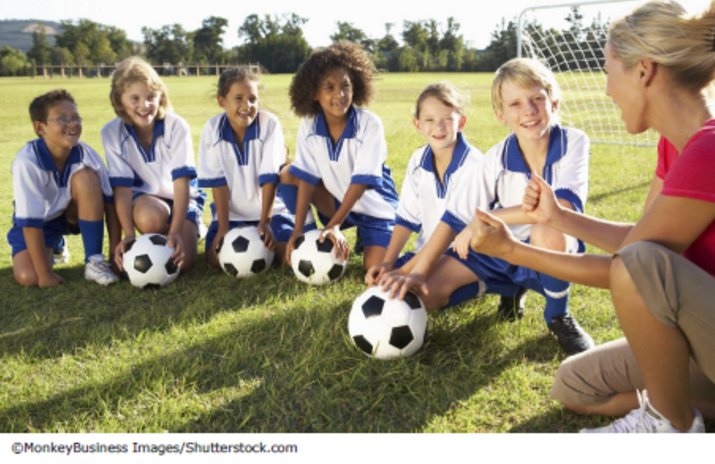 Measuring climate impact of forests management – a groundbreaking approach
A new climate accounting method, developed by our scientists, finds that forests absorbed more carbon dioxide in the past 5 years than previously thought.
A JRC-led group of forestry research experts has developed a rigorous new fact-based carbon accounting system that reflects how forest management practices can help mitigate greenhouse gas (GHG) emissions.
This new system has been recently adopted by the EU as the scientific basis for integrating the land-use, land-use change and forestry (LULUCF) sector in its climate strategy. More…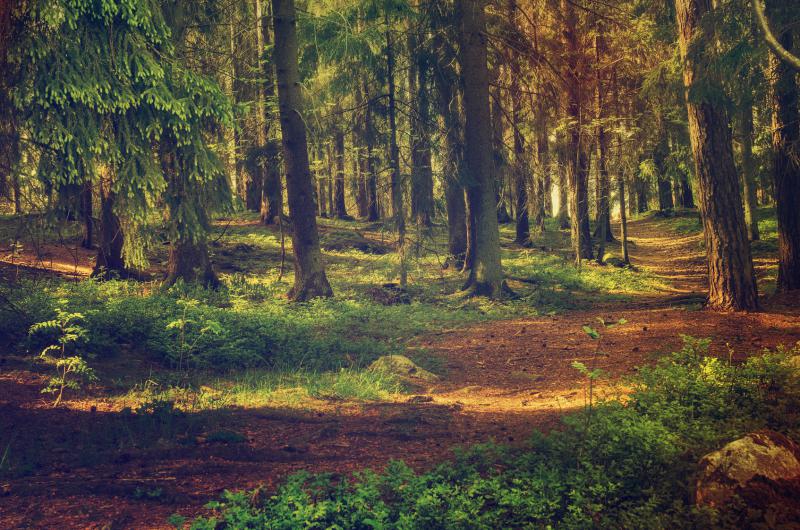 EU Ecolabel

Personal care products / Rinse-off Cosmetic Products

We all want a glowing skin & healthy hair during summer #EUEcolabel rinse-off cosmetic products guarantee reduced impact on aquatic ecosystems, fulfil strict biodegradability requirements and ensure limited packaging waste. Let's choose wisely! More…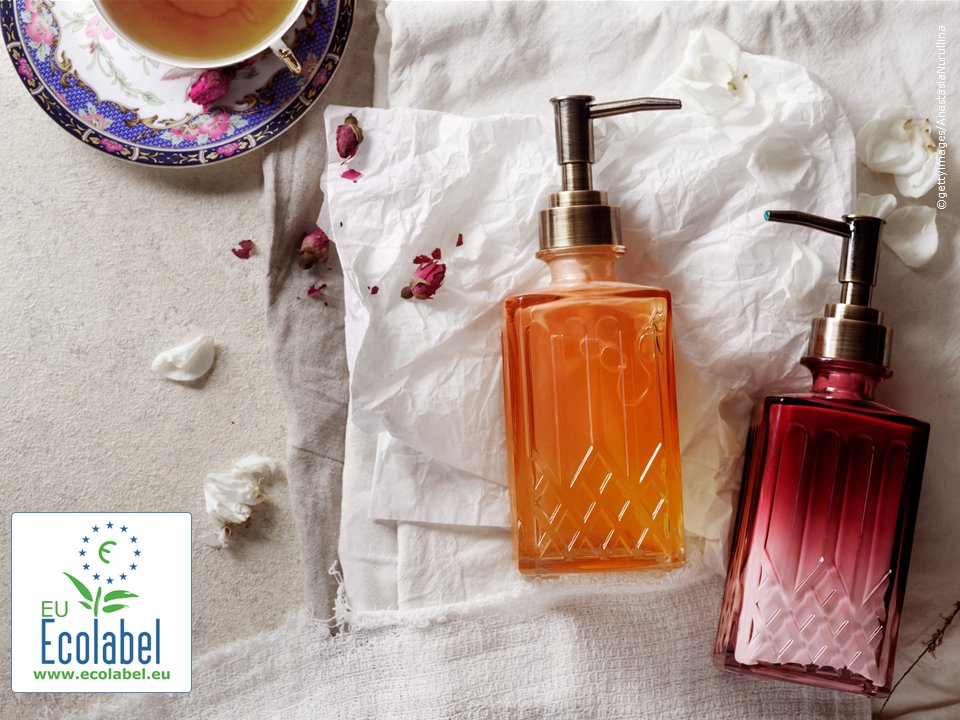 What does it mean to be a European citizen? What has the EU ever done for you?
If you are between 14 and 18 and interested in finding out more about the European Union, then this publication is for you! Publication
Cybersecurity
80% of European companies experienced at least one cyber security incident. A stronger EU cybersecurity agency will help businesses & institutions respond to such incidents and protect themselves.
Securing network and information systems in the European Union is essential to keep the online economy running and to ensure prosperity. The European Union works on a number of fronts to promote cyber resilience across the European Union. More…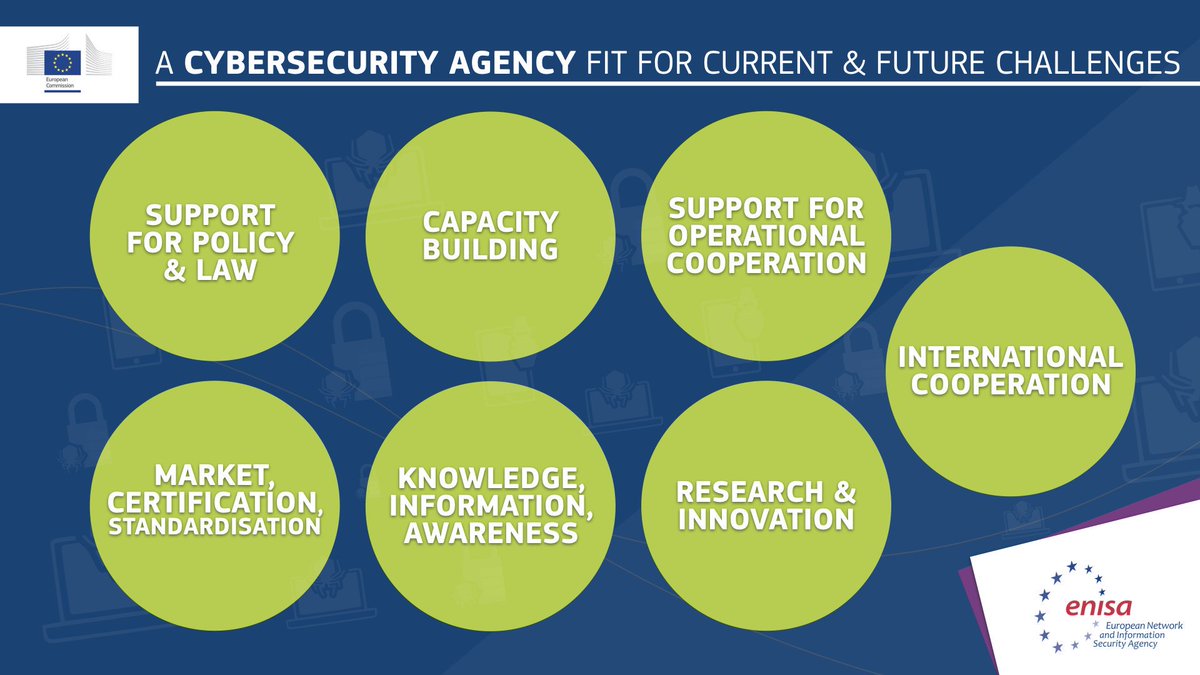 Hurry up – You have 1⃣ week left to apply for this call! Help us design training programmes for young talented musicians & boost the future of the European music industry Apply!

Highlights 13th – 17th August 2018
The Interreg North-West Europe Programme
SEUPB will be hosting a series of one to one sessions on the 12th September 2018 with applicants from Northern Ireland who are applying to the 8th call for project proposals which opened on 1st July and will close on 22 November 2018.
The sessions are also open to those who have a project idea and are exploring the potential of applying to the programme in any future call, although this will be subject to demand as priority will be afforded to those who already have well advanced proposals and intend to apply to the current Call.
EU Commission offers paid 5 months traineeships: administration and translation trainings available, in all EC departments.
If you want to work in Brussels, wait no longer! Deadline 31 Aug! More…
New thematic seminar on State aid for Environmental Protection, 24 September 2018, Brussels
New seminar on how to deal with State aid in environmental protection projects. The focus will be on low-emission mobility and waste management.
When? 24 September 2018, 09:00-16:30
Where? Brussels
Who? Practitioners involved in the management of the European Structural Investment Funds who have knowledge of State aid in environmental protection projects.
The draft agenda and registration can be found here.
Irish medtech company eases the pain for thumb arthritis patients
An Enterprise Ireland project funded by the ERDF is helping to bring the surgical solutions for thumb base arthritis developed by Loci Orthopaedics in Galway to markets in the EU and US.
Arthritis of the thumb base joint severely affects the quality of life of sufferers because it can cause serious functional impairment of the hand. Thumb base arthritis patients often lose the ability to perform everyday tasks, such as using their phone, turning keys in a door, writing or typing. More…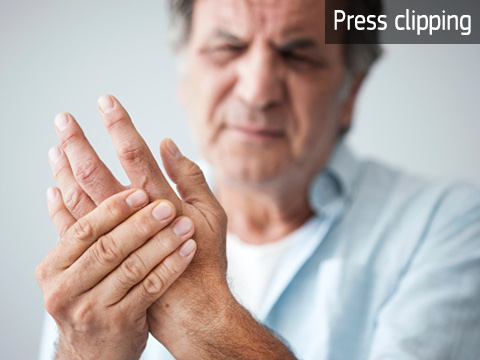 EU citizens in the UK and Brexit: what's next?
Book a lawyer (for free) when you organise an info session on EU citizens' rights for your community
European Commission offers further support to EU farmers dealing with drought.
Additional measures include:
✅Higher rate of advanced payments
✅More flexibility to use their land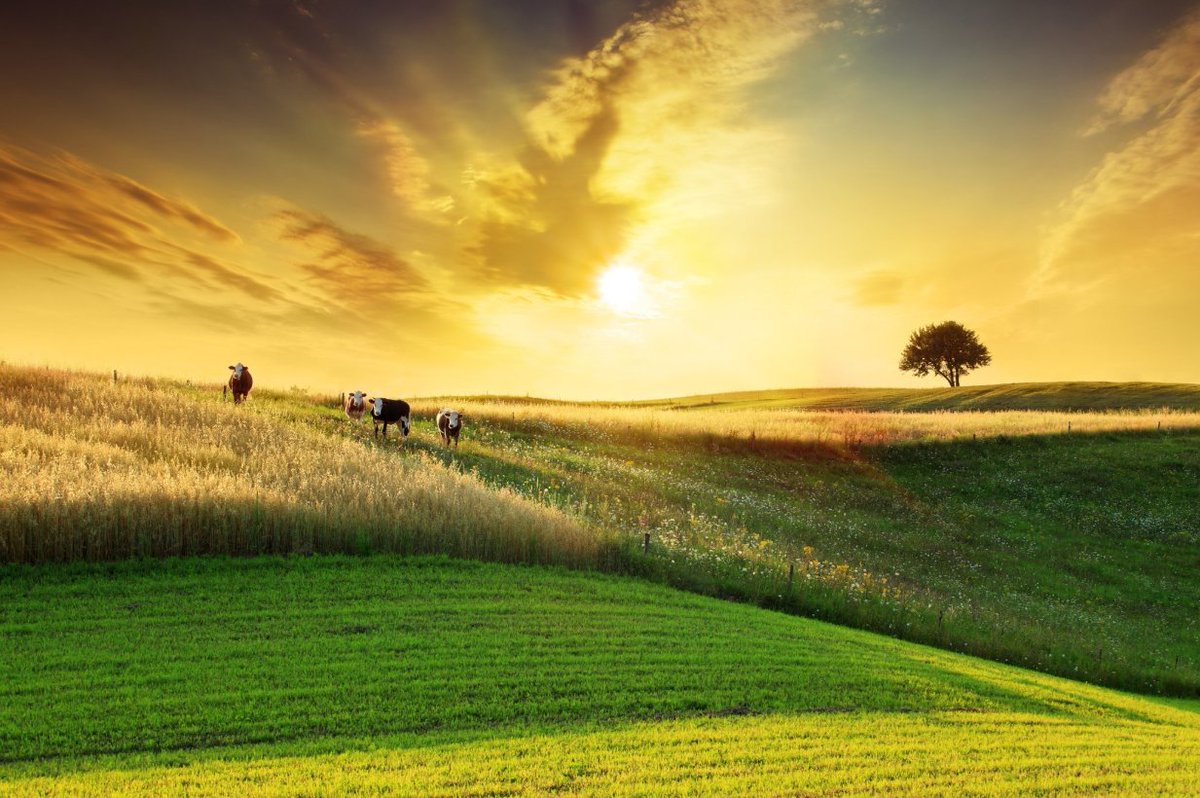 Are you looking to apply for ErasmusPlus funding?
Before you start, make sure you avoid common application mistakes by watching our helpful video that's full of application tips
Travelling in the EU?
Don't forget to bring your European Health Insurance Card with you to access emergency public healthcare wherever you are! More…
Highlights 6th – 10th August 2018
Youth Exchange – Transition to Entrepreneurship! – Romania
Location: Piatra Neamt, Romania
Dates: 02 – 11 September 2018
Number of participants: 5 young participants + 1 group leader / partner
Participating countries: Romania, UK, Slovenia and Spain
Organizer: CREED Romania
Apply here: Application form
Deadline to apply: 05.08.2018
Details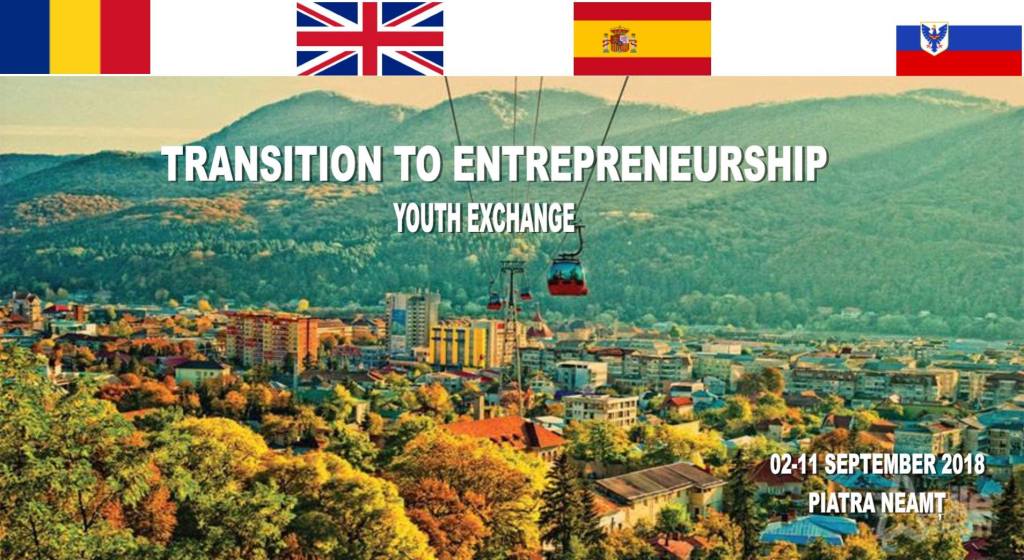 STAND OUT IN A GLOBAL MARKET – BIRMINGHAM
Tuesday, 23 October, 2018
Stand Out in a Global Market will be touring the country once again this autumn! Organised in collaboration between Euroguidance UK and Eurodesk UK, the events will inspire young people to kick-start their careers by gaining experience abroad, from vocational courses and volunteering opportunities, to international student exchanges and work placements.
The free one-day events are open to all young people aged 16-18 and are being held in Birmingham and Leeds:
23rd October – MAC Birmingham
14th November – St George's Centre, Leeds Details and Registration
The European Sustainability Award
If you are a youth organisation turning the Global Sustainable Development Goals #GSDGs into concrete solutions and opportunities apply for European #Sustainability Award! Deadline: 14th September 2018. More…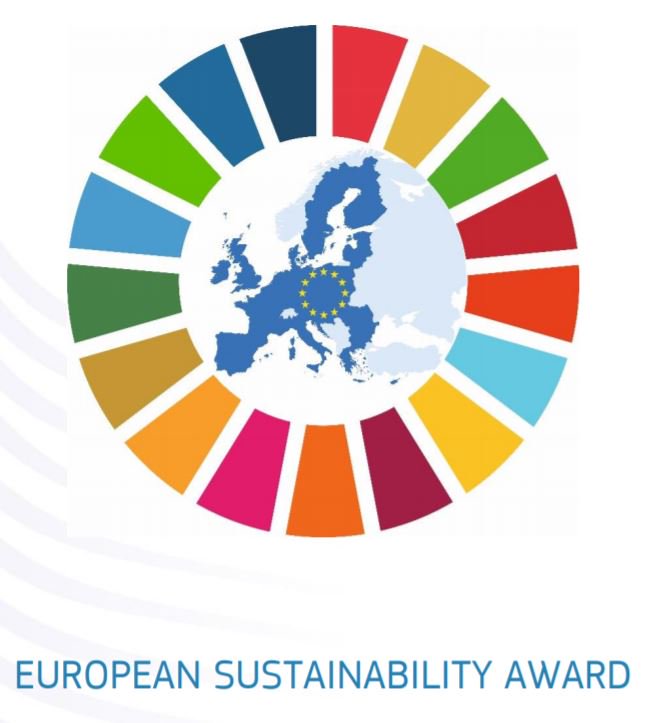 Registration for the 2nd Annual Forum of the #EUSALP is launched!
Register NOW & join us on 20-21 November 2018 in Innsbruck, Tyrol to discuss how we can 'shape.future.together.with the next generation'! More…

Creative Europe
Creative Europe are currently looking for a partner to organise the European Union Prize for literature 2019-2021. More…
Deadline: 14 September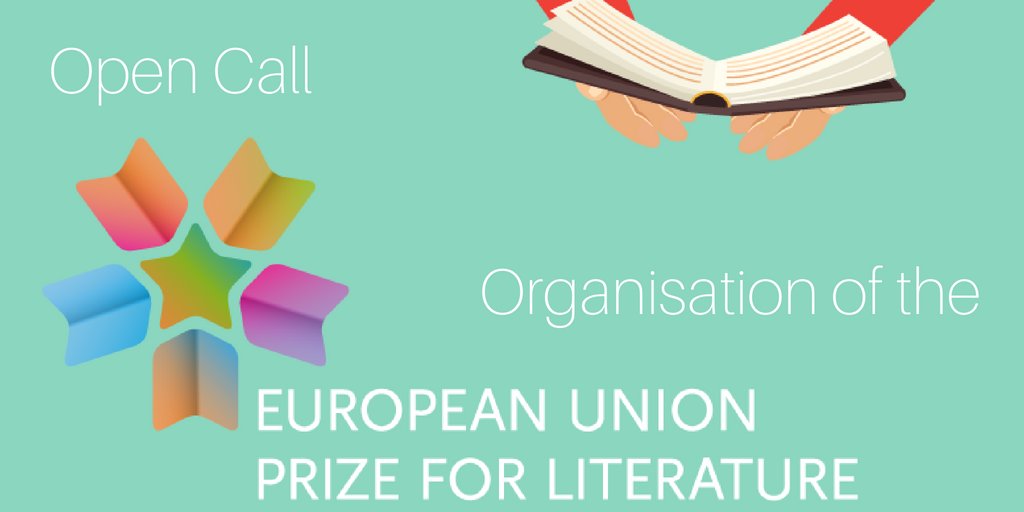 Eurodesk
Find training for you to learn and develop funding opportunities that can benefit your project, competitions to get your creativity going! All in 1 place: #EurodeskUK opportunity finder!
Discover new ways to experience Europe!
Traveling across the EU this summer? Know your rights!

Highlights 30th July – 3 August 2018
User Satistfaction Survey: take just 1 min to let us know how you found our service
EU Regions Week 8-11 Oct : registration open
The European Week of Regions and Cities is an annual four-day event during which cities and regions showcase their capacity to create growth and jobs, implement European Union cohesion policy, and prove the importance of the local and regional level for good European governance. More…
EU in my Region: Photo Contest
Jump into the #EUinmyRegion photo contest
Spot EU-funded projects, take your best shots and submit them!
Take two pictures: the first one portraying the project and the second one showing the information board about the EU funding. Be creative! ​Upload both pictures on the platform. More…
Democracy is under threat from the malicious use of technology. The EU is fighting back: Julian King
Member states are joining forces with social media platforms to tackle the menace of fake news and data misuse More…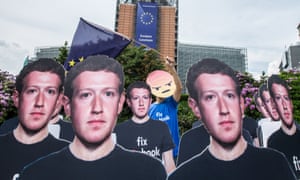 Irish medtech company eases the pain for thumb arthritis patients
An Enterprise Ireland project funded by the ERDF is helping to bring the surgical solutions for thumb base arthritis developed by Loci Orthopaedics in Galway to markets in the EU and US. Arthritis of the thumb base joint severely affects the quality of life of sufferers because it can cause serious functional impairment of the hand More…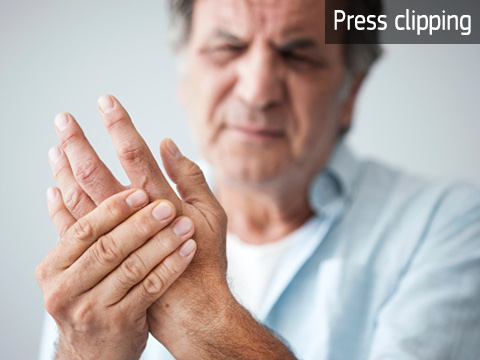 Highlights 23rd – 27th July 2018
The European Commission and EU consumer authorities push Airbnb to comply with EU consumer rules
The European Commission and EU consumer authorities have called on Airbnb to align its terms and conditions with EU consumer rules and be transparent on prices. Airbnb's current pricing presentation and a number of its terms do not comply with the Unfair Commercial Practices Directive, the Unfair Contract Terms Directive, and the Regulation on the jurisdiction in civil and commercial matters. The company has until the end of August to present its proposals. Airbnb could face EU enforcement action if it fails to make satisfactory changes to current practices.
Main news from Brussels this week
Commission fines Google €4.34 billion for illegal practices regarding Android mobile devices
On 18 July, the European Commission fined Google €4.34 billion for breaching EU antitrust rules. Since 2011, Google has imposed illegal restrictions on Android device manufacturers and mobile network operators to cement its dominant position in general internet search.
In particular, Google: (i) has required manufacturers to pre-install the Google Search app and browser app (Chrome), as a condition for licensing Google's app store (the Play Store); (ii) made payments to certain large manufacturers and mobile network operators on condition that they exclusively pre-installed the Google Search app on their devices; and (iii) has prevented manufacturers wishing to pre-install Google apps from selling even a single smart mobile device running on alternative versions of Android that were not approved by Google (so called "Android forks").
Google must now bring the conduct effectively to an end within 90 days or face penalty payments of up to 5% of the average daily worldwide turnover of Alphabet, Google's parent company. More…
Upcoming Calls for Applications and Events: Special EU Programmes Body
Get Ready for Calls for Applications under the Interreg Transnational Programmes
To date over €14m ERDF has been committed to Northern Ireland partners under the Interreg VB Transnational and VC Interregional Programmes. A total of 62 Northern Ireland partners have been approved under the four Interreg VB and Interreg VC Programmes across 50 projects. NI partner organisations lead 9 of these projects which focus on a range of challenges and opportunities including economic development, climate change mitigation, renewable energy technologies, tourism products and sustainable transport.
There remain opportunities for organisations to apply for funding within these collaborative transnational programmes.
Northern Periphery and Arctic Programme
Preparatory project Call (ongoing)
The 6th Call under the NPA Programme opened on 6 July 2018 and will close on 30th November 2018. The terms of reference for the Call is available to view on the programme website: http://www.interreg-npa.eu/
North West Europe Programme
The 8th Call under the North West Europe Programme opened on 11th June 2018 and will close on 22nd November 2018. The terms of reference for the Call is available to view on the programme website:
http://www.nweurope.eu/media/3660/terms-of-reference-call-8.pdf
Events
"Project Ideas Lab", Paris, Tuesday 2nd October 2018
This transnational event will be a unique opportunity to develop your project application. It is the perfect occasion to network, find partners, meet the Interreg NWE team and get useful tips for submitting a successful application. To register
http://www.nweurope.eu/news-events/events/register-now-project-ideas-lab-transnational-event/
NPA Call
A How to Apply Seminar will be organised on 24th October in Copenhagen at the offices of the Joint Secretariat. More information here.
NI support for applicants and project partners
For further information and dedicated support, please contact Declan McGarrigle on 028 9026 6678 or by email declan.mcgarrigle@seupb.eu or Gerry Bradley on 028 9026 6665 or by email gerrybradley@seupb.eu
For more information go to www.seupb.eu
EU-Japan summit: a landmark moment for trade and cooperation
At the 25th EU-Japan summit in Tokyo on 17 July, two landmark agreements – the Strategic Partnership Agreement and the Economic Partnership Agreement – were signed, significantly boosting bilateral relations. The Economic Partnership Agreement between the EU and Japan is the biggest ever negotiated by the EU. It creates an open trade zone covering over 600 million people and nearly a third of global GDP. It will remove the vast majority of the €1 billion of duties paid annually by EU companies exporting to Japan, as well as a number of long-standing regulatory barriers, for example on cars. Negotiations on reciprocal adequacy have also been concluded, meaning that the EU and Japan will recognise each other's data protection systems as 'equivalent' allowing data to flow safely between the two.
More information and factsheet on the EU-Japan Economic Partnership Agreement
More information and FAQ on data flow between Japan and the EU
EU passenger rights
If things do not go as planned and a flight, international train or coach journey is delayed by several hours, EU rules entitle passengers to appropriate compensation depending on the nature of the delay. This may simply be meals and refreshments and financial compensation, but if the delay means an overnight stay, those affected are entitled to accommodation as well. Before travelling, passengers can check how to claim rights at airports, ports and bus stations across Europe, or download the application for smartphones (available for Google Android, iPhone and Windows Phone). For details of exactly what is covered and for exceptions see here. If operators fail to address complaints then travellers can take this up with the relevant national enforcement authority – contact points here.
Passengers with reduced mobility also have EU-wide rights, including assistance free of charge. Details and guidance set out here.
EU-China summit: deepening the strategic global partnership
On 16 July, the European Union and China held their 20th summit in Beijing. European Commission President Jean-Claude Juncker and European Council President Donald Tusk represented the European Union, with Commission Vice-President Jyrki Katainen, Trade Commissioner Cecilia Malmström and Transport Commissioner Violeta Bulc. The EU and China agreed a joint summit statement, illustrating the breadth and depth of the relationship.
A number of other agreements were concluded including: on climate change and clean energy; an exchange of offers on the comprehensive agreement on investment; a partnership agreement on oceans; memorandums of understanding on circular economy cooperation; cooperation on emissions trading; a memorandum of understanding between the European Investment Fund and the Silk Road Forum confirming the first co-investment under the China-EU Co-Investment Fund; an agreement to conclude before the end of October, if possible, the negotiations on geographical indications; an action plan concerning China-EU customs cooperation on intellectual property rights (2018-2020); and a cooperation arrangement and an action plan (2018-2020) between the European Anti-Fraud Office (OLAF) and the general administration of China customs.
Highlights 16th – 20th July 2018
Teresa May visits Belleek, Fermanagh in Northern Ireland with DUP leader Arlene Foster and Secretary of State Karen Bradley to speak with businesses who live, work and trade on the border.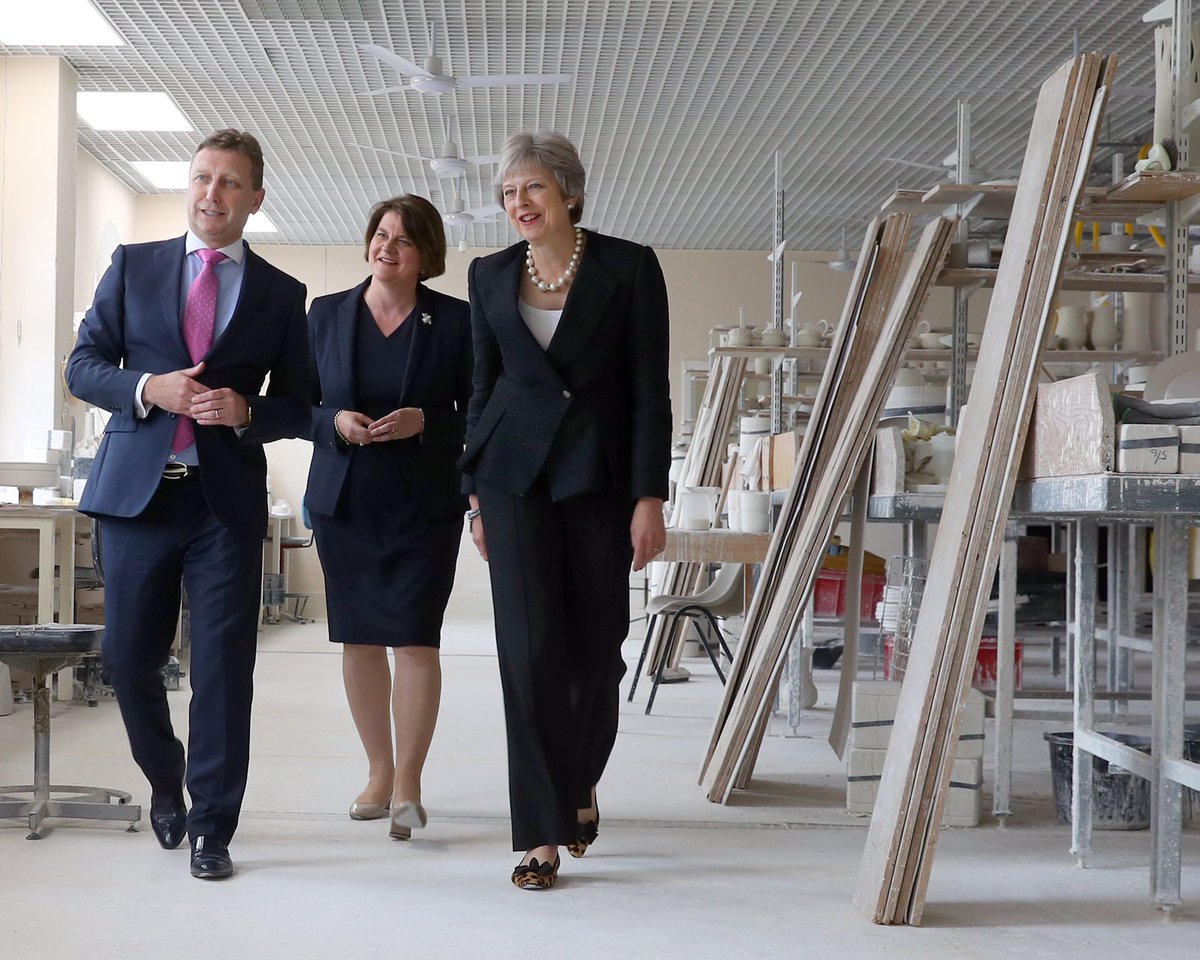 Erasmus + Impact+ Exercise keeps getting bigger and better! It is now available in 11 languages. Take a look for yourself to see why this Erasmus Plus UK resource is proving so popular:
Get prepared for your Discover EU journey: know your Passenger Rights – see what happens if your train is delayed or your luggage gets lost or damaged: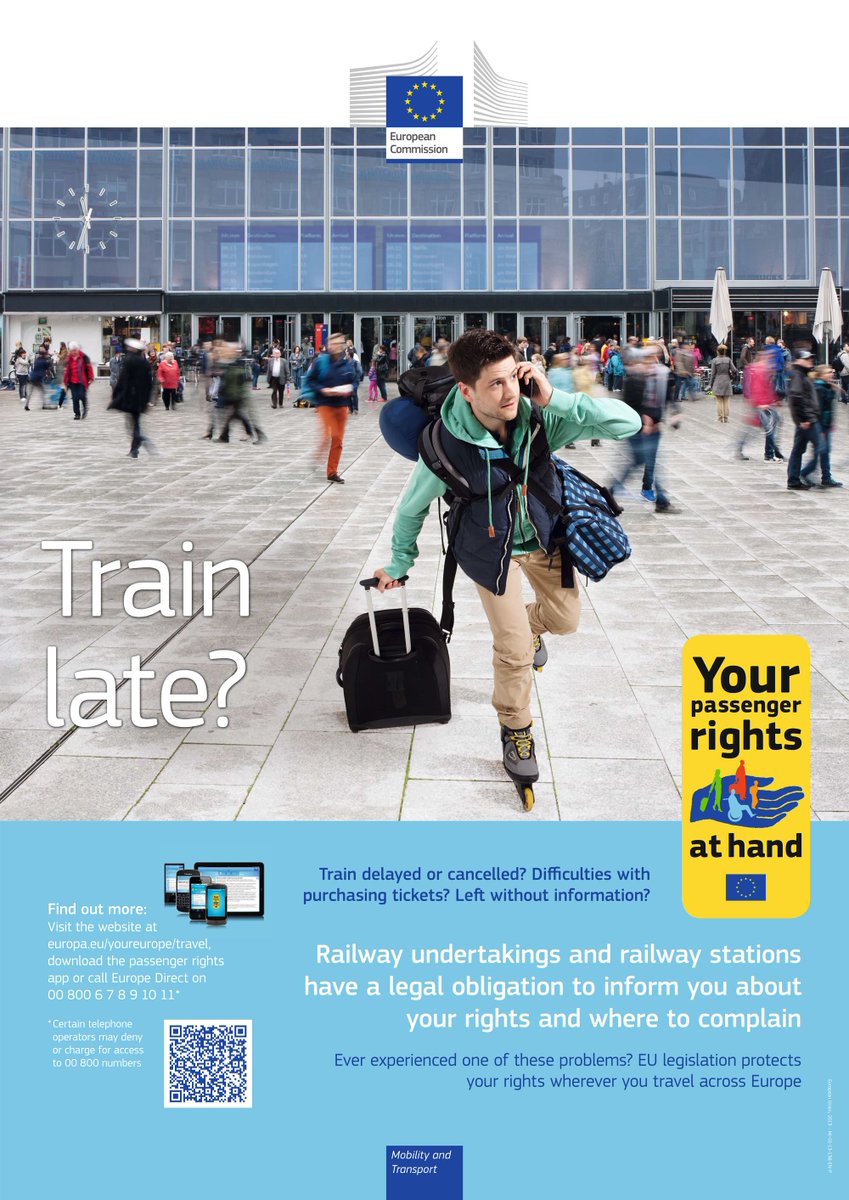 Briefing in the EU Commission Representation on EU Citizens' rights and Settled Status as UK withdraws from the EU.
Agreement on rights for EU citizens and their families
The UK government has reached an agreement with the European Union (EU) on citizens' rights, ahead of the UK leaving the EU on 29 March 2019.
There is no need for EU citizens, or their family members, living in the UK to do anything now. If you would like to find out the latest information you can sign up for email updates.
An 'implementation period' will run from when we leave the EU to 31 December 2020. The rights of EU citizens and their families living in the UK will not change until 1 January 2021. Until this date, EU citizens will continue to be able to live here and access public funds and services as they do at the moment.
From later this year, EU citizens and their family members living in the UK will be able to start applying for UK immigration status through the new EU Settlement Scheme.
If you would like to find out when the scheme opens you can sign up for email updates.
People who are living in the UK by 31 December 2020 will have until 30 June 2021 to make an application for status under the scheme.
From 1 July 2021, EU citizens and their family members in the UK must hold or have applied for UK immigration status to be here legally.
You will not need to apply if you're an Irish citizen, but may choose to do so if you wish. Rights for citizens of Norway, Iceland, Liechtenstein and Switzerland are currently being negotiated, but we intend that the settlement scheme will be open to them.
More information is available on what UK nationals travelling and living in Europe need to know.
Find out more: https://www.gov.uk/guidance/status-of-eu-nationals-in-the-uk-what-you-need-to-know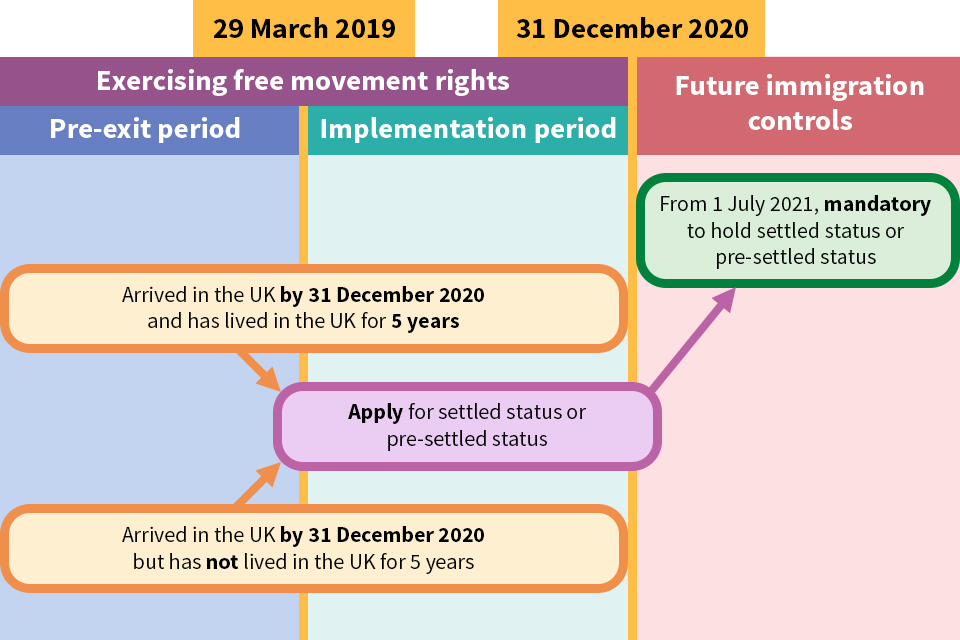 Highlights 9th – 13th July 2018
New Eurodesk UK opportunities hub
Now you can find international opportunities for both youth workers and young people in a straightforward and intuitive way.
Discover your next chance to live, study, volunteer and work abroad. Information free and quality-checked in one place. The new Eurodesk opportunity finder is now available on our website. More…
Engage, Connect, Empower – a renewed EU youth strategy
The European Commission has proposed a renewed EU youth strategy for 2019 – 2027, fostering young people's participation in civic and democratic life, allowing them to contribute to shaping EU policies and strengthening the dialogue with youth. The aim is also to further improve the quality, innovation and recognition of youth work. More…
Highlights 2th – 6th July 2018
Statement by the Brexit Steering Group on UK paper on EU citizens in the UK

Statement by the Brexit Steering Group on the proposed "EU settlement scheme: Statement of Intent", published on 21 June.
Responding to the release of the UK's policy paper "EU Settlement Scheme statement of intent" policy paper, which describes how EU citizens and their families can obtain settled status in the UK, Guy Verhofstadt, the European Parliament's Brexit Coordinator, today issued a statement on behalf of its Brexit Steering Group:
"While we have taken note and welcomed the UK Government's statement of intent outlining how the UK's EU Settlement Scheme will work, we still have a number of outstanding concerns. We ask the UK Government to take these on board during the consultation and testing phase of the Scheme before its official launch."
UK paper on EU citizens in the UK
Further financial support for UK and EU students
The maximum tuition fees that a university will be able to charge will be frozen for the second year running to enable more people to access higher education or training, Education Secretary Damian Hinds confirmed today (2 July).
Mr Hinds also confirmed that students from the European Union starting courses in England in the 2019/20 academic year will continue to be eligible for 'home fee status', which means they will be charged the same tuition fees as UK students. They will also be able to access financial support for the duration of their course on the same basis as is available today.